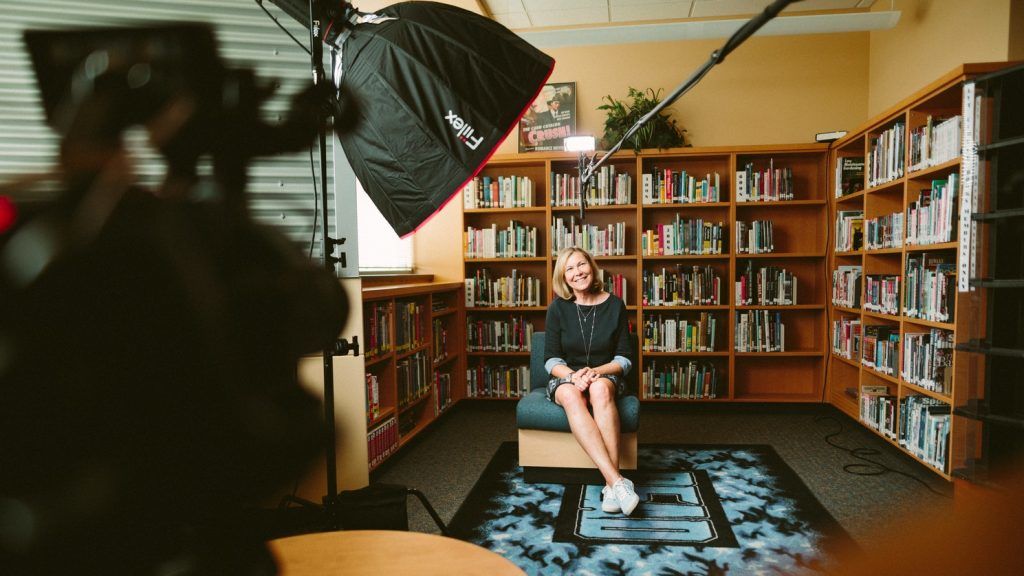 So you're making a video interview! Congratulations. You'll need an experienced video crew, an excellent camera, great sound and knowledge of how to light your shoot.
Lighting is a vital aspect of video interviews. In case you didn't realize it, the mixture of light and shadow in any given video is literally how a visual is produced.
In a corporate video interview you want the subject to look trustworthy, friendly and convincing. If your lighting is too dark or creating strange shadows, the entire interview is at risk of being affected.
But you don't need four years of film school to light for an interview. Just stick to these basics and you'll be good to go.
Choose a Well-Lit Location – Let the room do the lighting for you. If you have the choice of a room, choose one with plenty of natural light. If your shoot happens to be outdoors, always shoot with the sun behind you (so the light falls on your subject). If it's a night shoot then ensure you have proper lighting equipment.
White Balance – Besides having your subject get blurred or even hidden in a loom of shadows, the most common problem with interview videos is saturation of one type of color. Before your shoot begins, use the white balance option on your camera by pointing it to a white paper or the wall (if it happens to be white) to eliminate one color temperature.
Choose a Key Light –If you're shooting in a room with poor overhead lighting, you will need to invest in a lighting kit that includes enough fluorescent, tungsten, LED, HMI, or CFL lights. Each one has its own advantages and challenges. Choose the key light that will produce the best look for your shoot.
Camera Angles – Place your key light at a 45 degree angle from your subject's side and pointing 45 degrees above your subject's face. This will do wonders to produce a well-lit video.
Lighting is one of the most important aspects of video production. Use these simple tips to improve your next interview.